Posted by Harper on Jul 21st, 2011 in Gauntlet Alliance, Heroes of Oz, Personal News, Uncategorized | 0 comments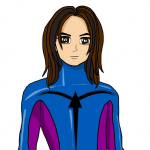 All right, so it's been a bad year. The last post talked about my father passing, and since then I've been in the hospital numerous times. Not my year.
However, things have gotten better for us here at DSE, and we're on the track. Currently I'm finishing up Instant Oz so you can get a good taste of real Oz role-playing for free before Heroes of Oz comes out. I'm also putting together the Darkstar Universe Primer, an introduction to our in-house supers universe.
Ideally, Heroes of Oz will be out before Christmas. That's our goal. You've been patient with us, and you've waited long enough.
As you can probably see, we've been updating our website. Among the new things, you'll see we have our updated RSS feed, and you can either get website updates via your RSS reader or sign up to get feeds sent to you via e-mail. You can also do this at ozrpg.com for that site's updates (and note also, it's been getting updated. Go check it out).
We also have a newsletter that we're putting together. You can find it here and sign up, so you'll be the first to hear news, even before it hits the website. We're also preparing some nice freebies exclusive to newsletter subscribers. You can also sign up for the newsletter at the Heroes of Oz site.
Currently at the Heroes of Oz site, we're letting you in on how we're designing the game, and we'll be including some sample stats (if you look there now, there's a statted-up internet sensation there).
Lastly, we're setting up a podcast detailing the creation of the Darkstar Universe. It's called The Open Universe Project, and I'm proud of it. Remember, this new universe isn't just mine to play with; it'll be yours to play with, too.
Blessings, and see you again soon.